360º Photo Sphere: ANA First Class Seat 2K | Imagine by We Get Around Founder Dan Smigrod
That's my assessment after flying ANA Business Class to Tokyo from Houston on Thursday, 4 May and ANA First Class from Tokyo to Houston on Friday, 12 May 2017.
As I wrote in my review of ANA Business Class 14-hour flight to Tokyo from Houston, I wished it was a longer flight (really).
Based on my assessment, you can imagine how I felt about my ANA First Class 12-hour flight Tokyo to Houston.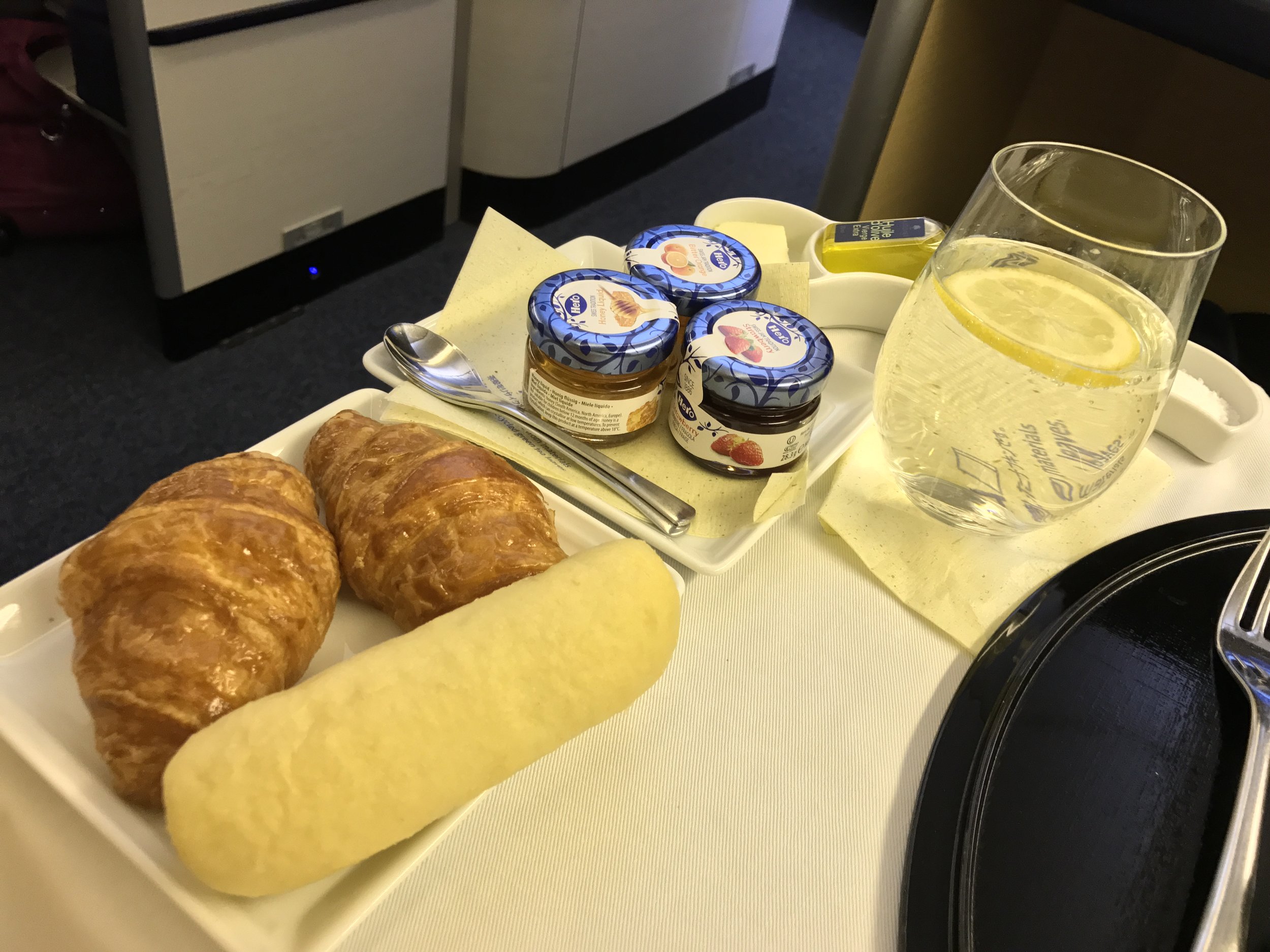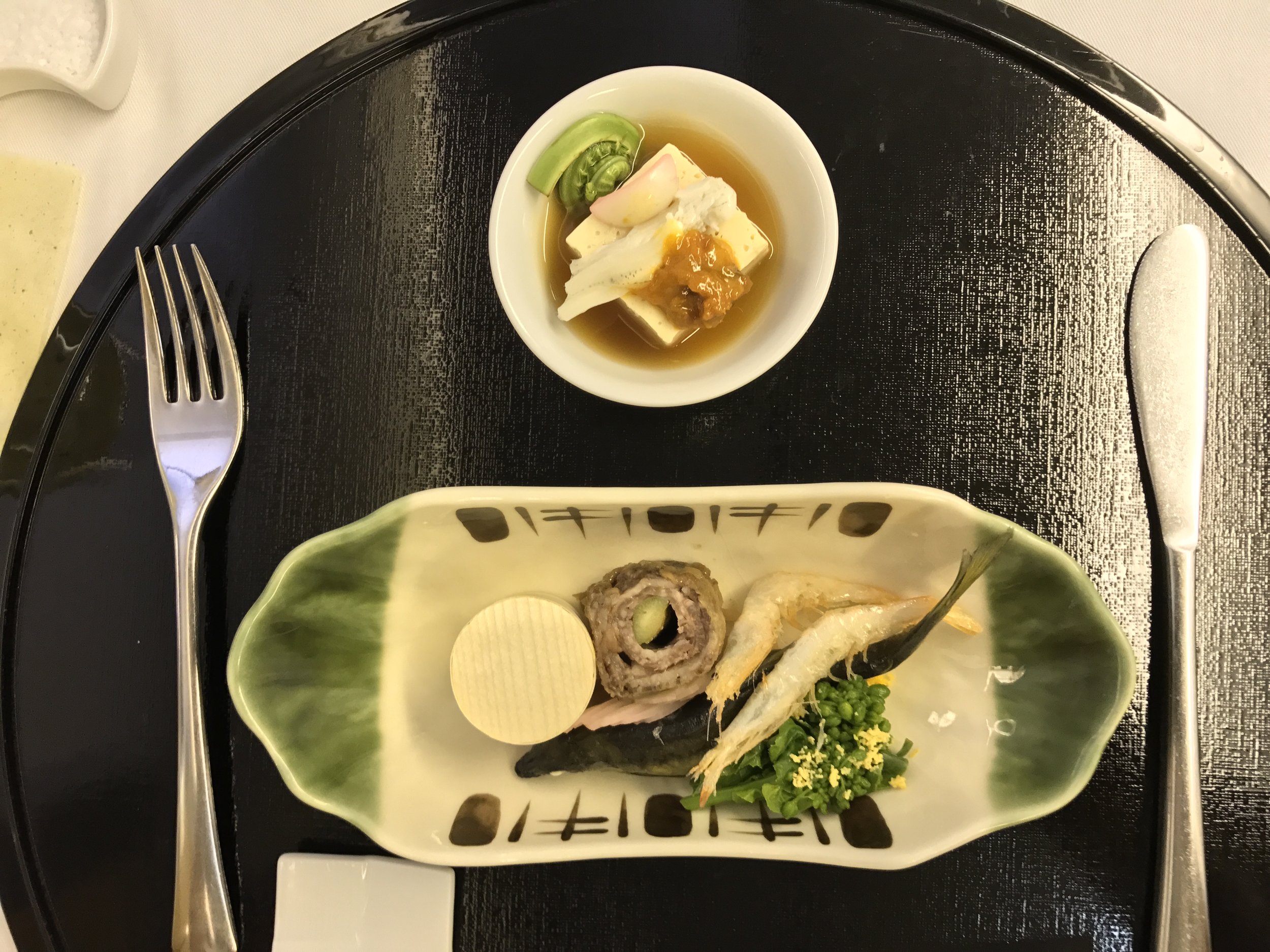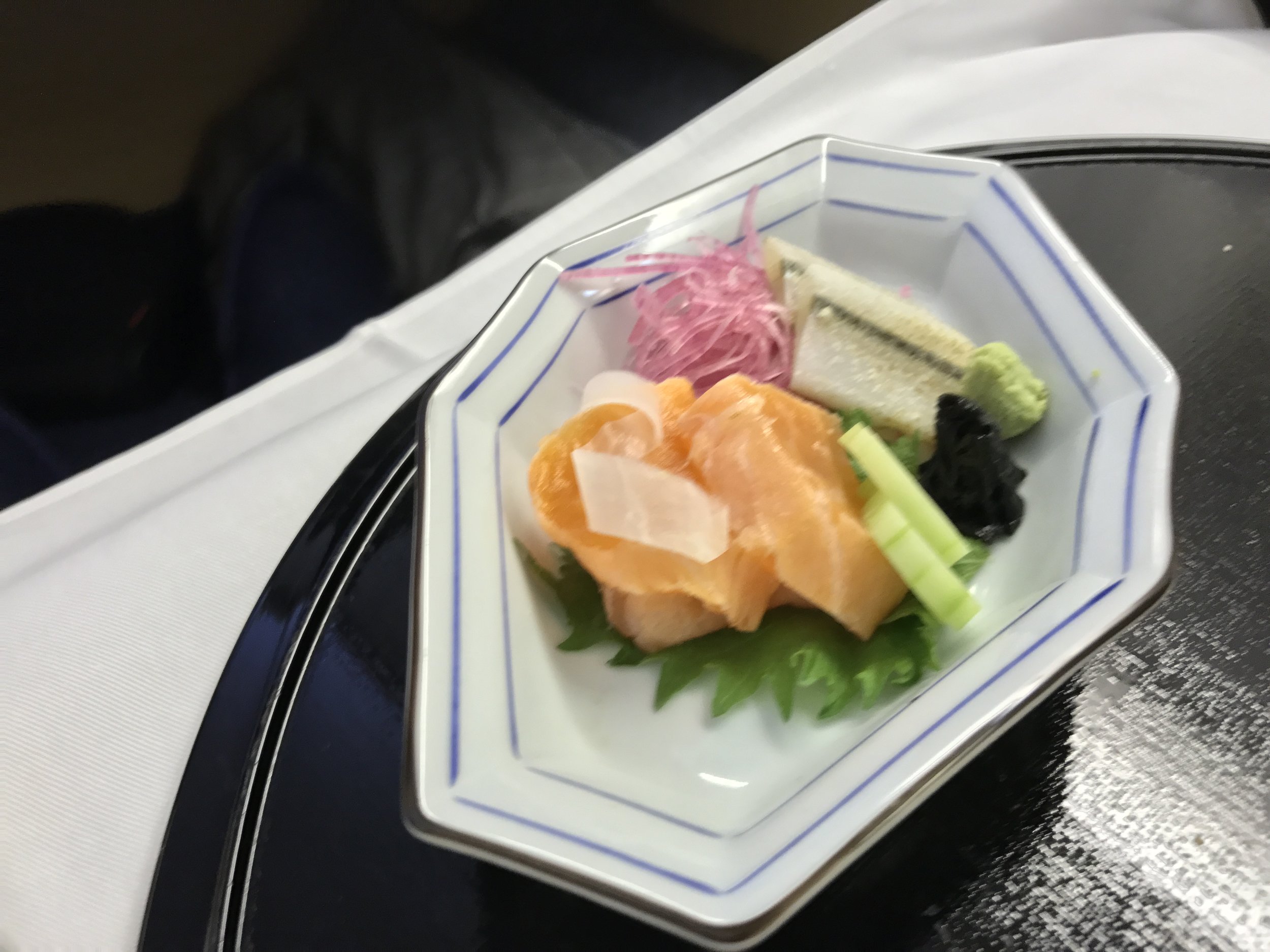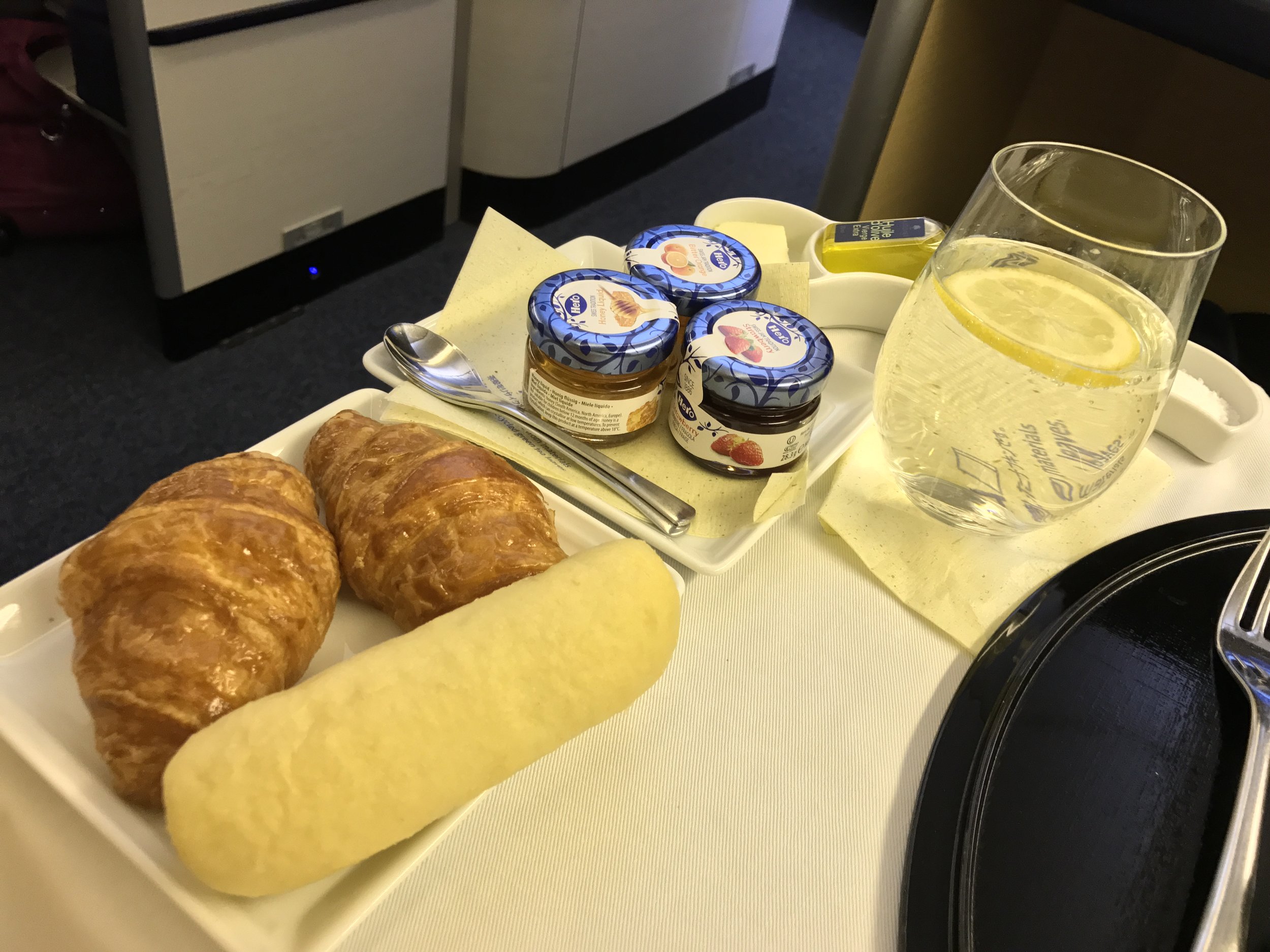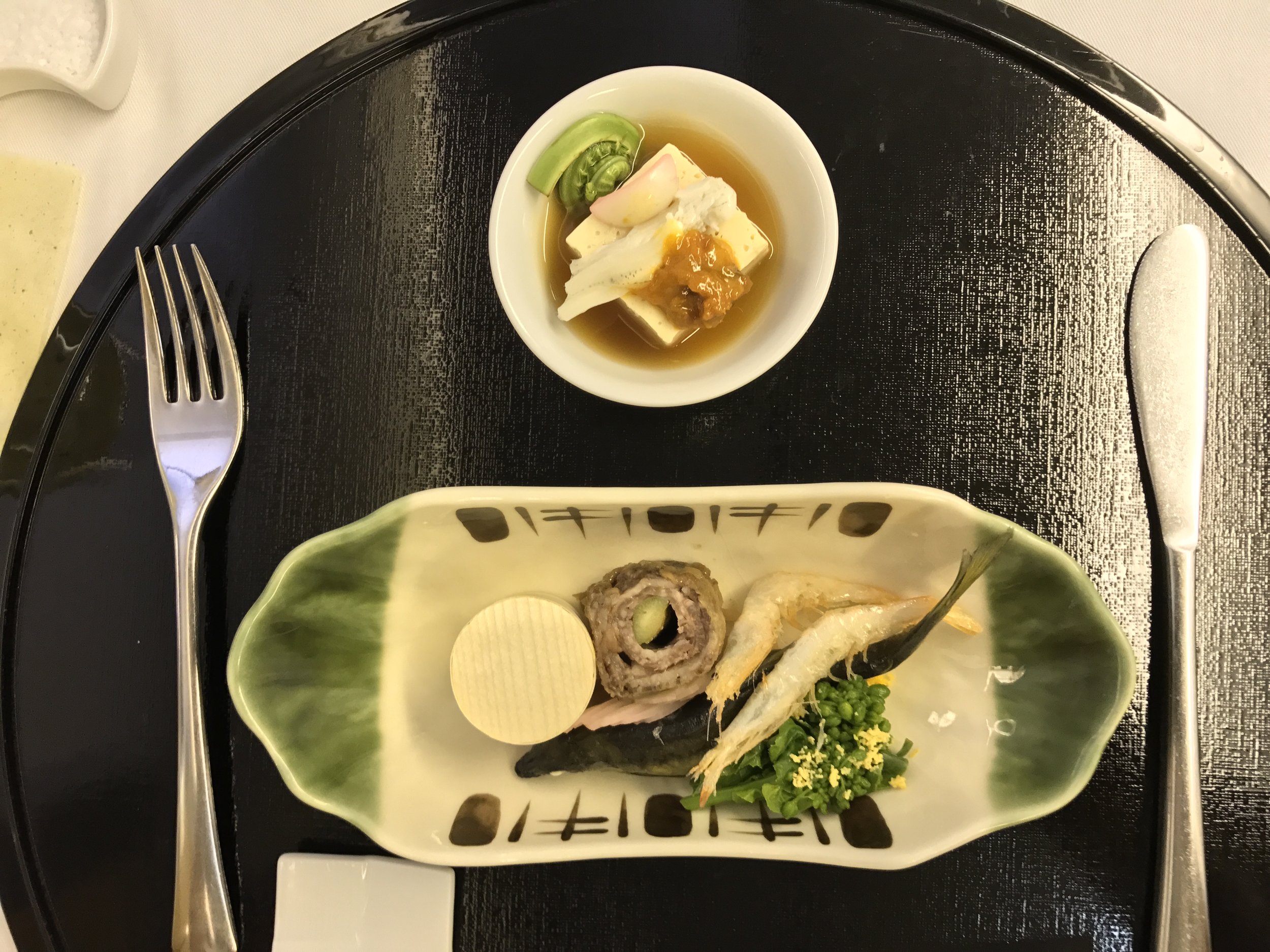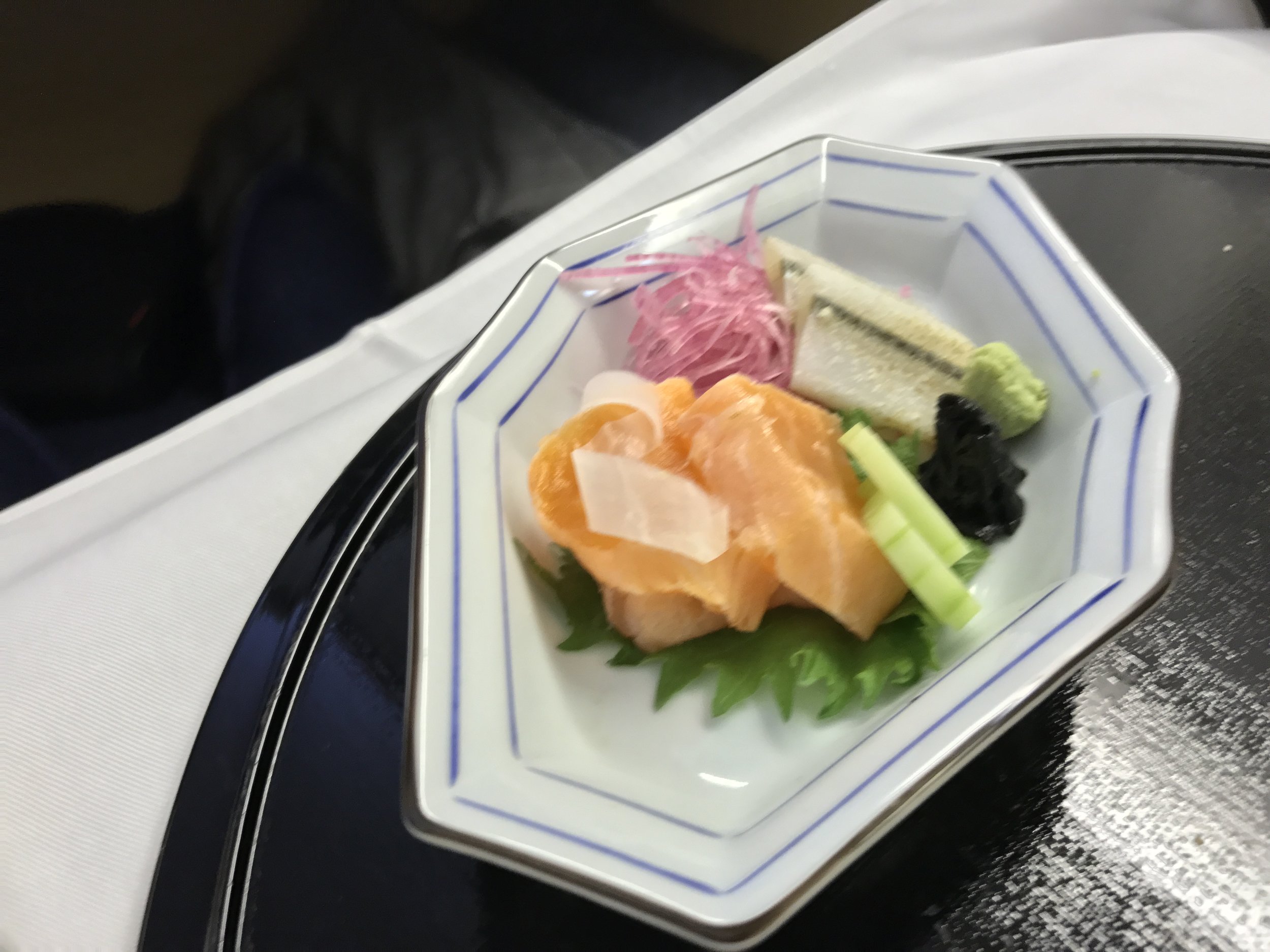 I have traveled to 39 countries and flown business and first class on other airlines. Nothing I have flown comes (even) close to ANA Business and First Class service.
Flying ANA Business Class and First Class is a league of one's own. This was my first experience flying ANA Business Class and ANA First Class.
If you are trying to decide if you should upgrade to First Class from Business Class, here are four differences between ANA Business Class and First Class:
Seating: There is more (much) room in the ANA First Class seating. While the Business Class flatbed was big enough for one, the First Class flatbed feels big enough for almost two. The entire space for the seat (that turns into a flatbed for sleeping) just felt bigger. Plus, there is more room between the seat and TV and more storage under the TV (which I used for my duffel bag and laptop).
Size of TV Screen: While the TV screen in ANA Business Class is large, the TV screen in ANA First Class is much larger. The larger screen was a nice plus, when I was watching movies, TV shows (and the news).
Magic Carpet Airport Experience: ANA First Class is like a magic carpet. When I asked (showed my ticket), a group of ANA Baggage Handlers where to check-in, as soon as they saw my First Class ticket, they immediately took my luggage and ALL FOUR escorted me to the First Class Suite for check-in. My Business Class check-in was a short line out in the public. First Class Check-in was in a cozy, private no-waiting experience (hot towel, beverage, seat). Then, after security, I headed to the ANA First Class Lounge (adjacent to the Business Class Lounge) upstairs near gate 52. I peaked into the very large, Business Class lounge. I would have been thrilled to wait for my flight there. Then, I walked into the large, yet intimate First Class Lounge where I was escorted to the seat of my choice and a Perrier brought to me. The concierge helped me with some luggage and flight questions. And, as you can imagine, the traditional Japanese breakfast spread – and American comfort food – was delightful. The staff-to-guest ratio meant that there was always someone anticipating my every need or available for questions.
Experiential: During my flight, I visited with the Chief Purser, Ms. Y. Sugi, whom shared her love of learning Hawaiian Hula dancing when I shared that my favorite experience in Tokyo was going tango dance during two of my seven nights in Tokyo. (While the purpose of my trip was to attend the two-day Google Street View Summit, I added five days to enjoy Tokyo.) Our conversations was a nice, authentic and unexpected connection between two travelers. In my conversion with Ms. Sugi, I felt like I was visiting with the owner of ANA. She noticed my luggage tag from another airline and was eager to recruit me – in a super-pleasant conversational way – for future travel to Tokyo via ANA. The owner of a business does that: win one customer at a time. She cared. The entire ANA team cared. Flight Attendant Ms. Y. Kuno – and her teammates – took great care of me. Since there were just three of us in First Class – our beds where made using three of the other five empty seats available in First Class. A nice touch! Pajamas were provided.
[The five-star dining experience seemed the same on ANA Business Class and ANA First Class.
I believe the wine list in First Class had more options. I recall four options for säkē in Business Class and perhaps nearly 10 in First Class.]
ANA obviously deeply cares about the customer experience.
That was obvious in every touch-point that I had with ANA employees, dining experience and seating.
Flying ANA Business Class – and ANA First Class – are mini-vacations in the sky (on Steroids).
Have you flown ANA Business Class – or ANA First Class? Was your experience similar?