360º Photo Sphere: ANA Business Class | Image by We Get Around Chief Photographer Dan Smigrod
The only way to improve my 14-hour five-star ANA business class flight from Houston to Tokyo Thursday (4 May 2017) would have been to make the flight lasted longer.
Really? Really!
I REALLY needed more time to:
sample more of the amazing meal options on the menu
enjoy the pampered service
watch more first-run movies
enjoy the 180º flat-bed nestled in the private compartment
Meals
When I was a student* at the Culinary Institute of America (CIA), I learned that the art of a great dining experience is about presenting meals with contrasting colors, flavors, textures, cooking techniques and elevation.
The dining experience on ANA was all this (and more). I selected the 7-course Japanese Cuisine dinner instead of the 6-course International Cuisine. Dinner began with goat cheese and smoked canapé.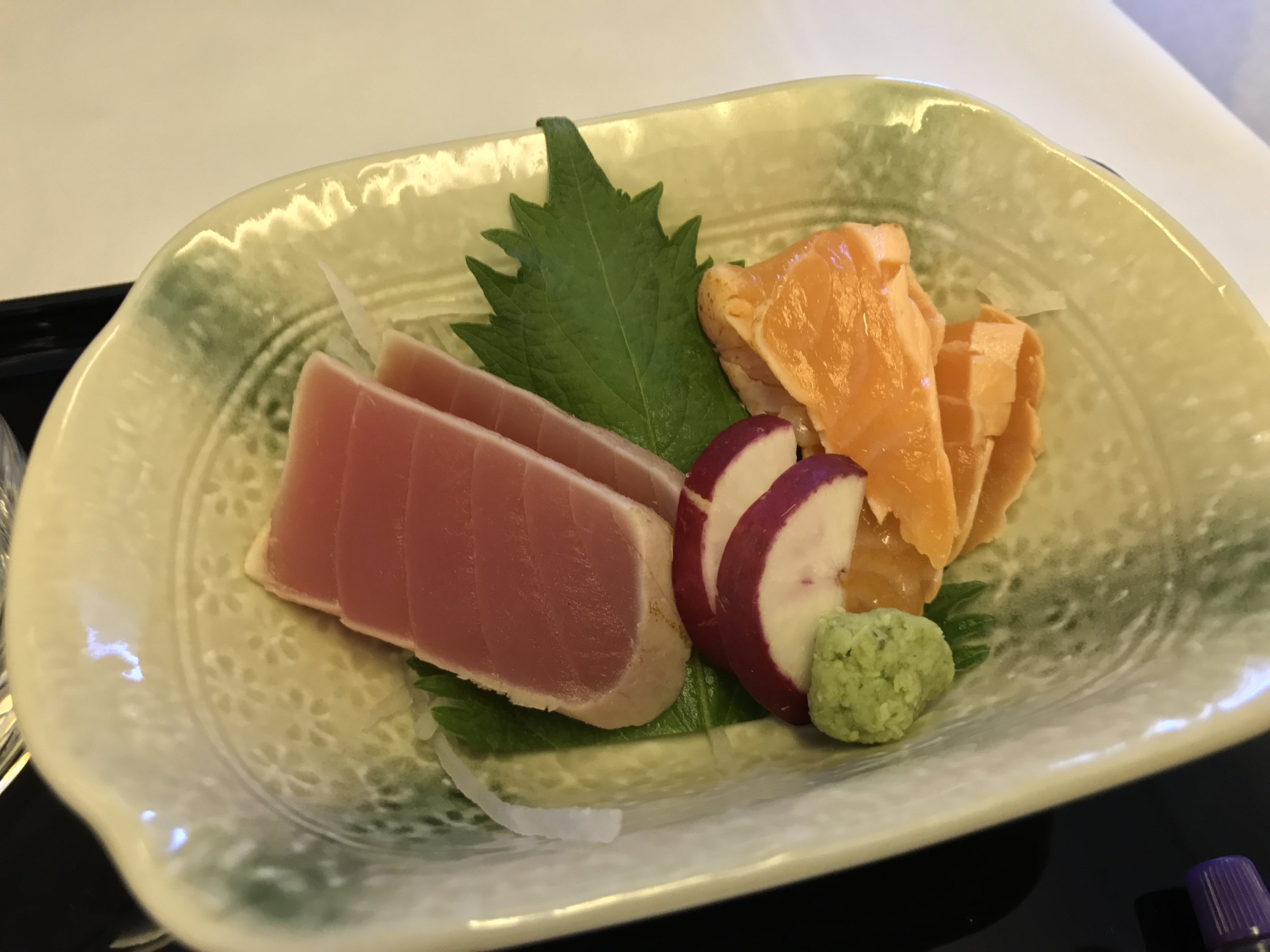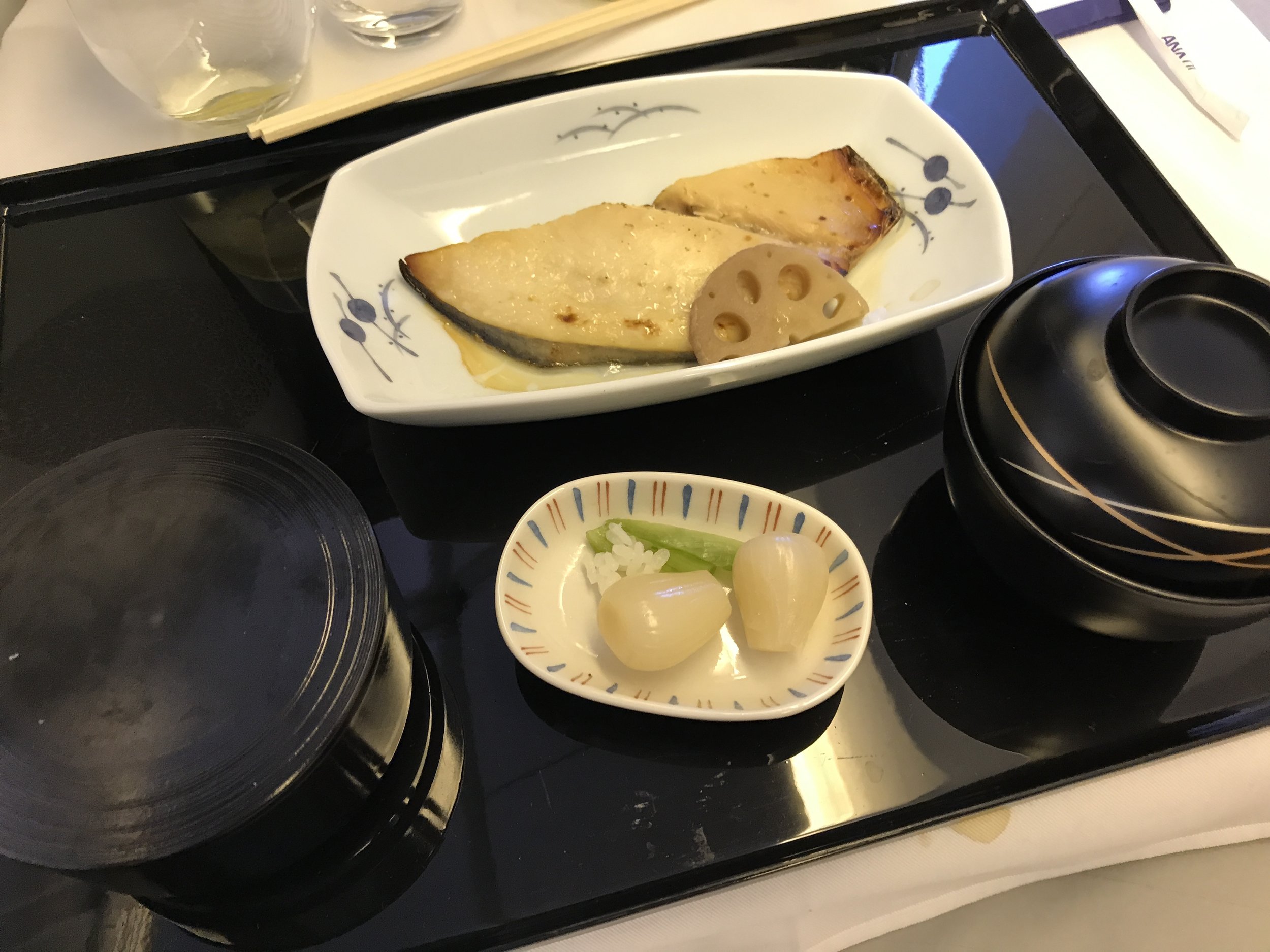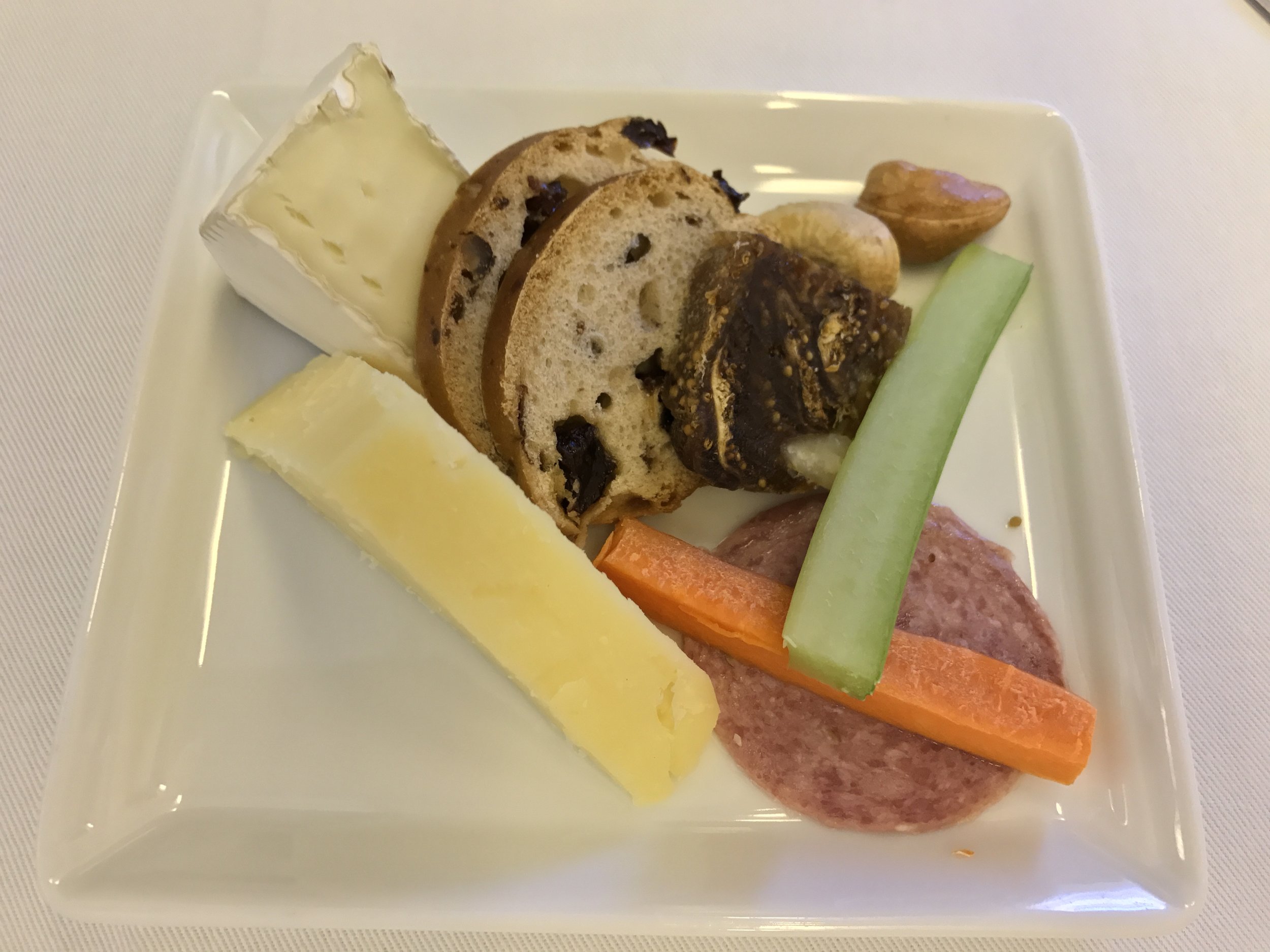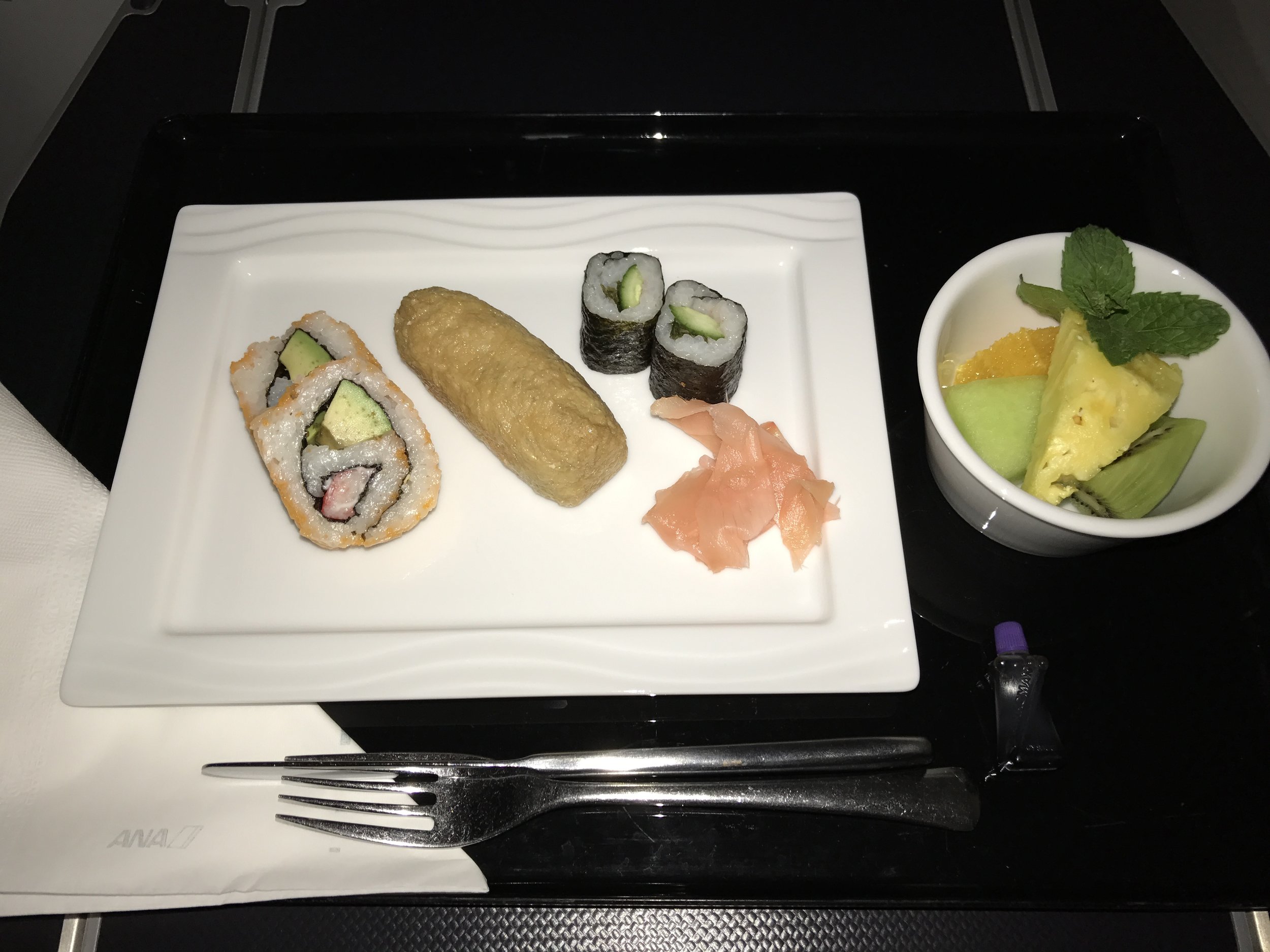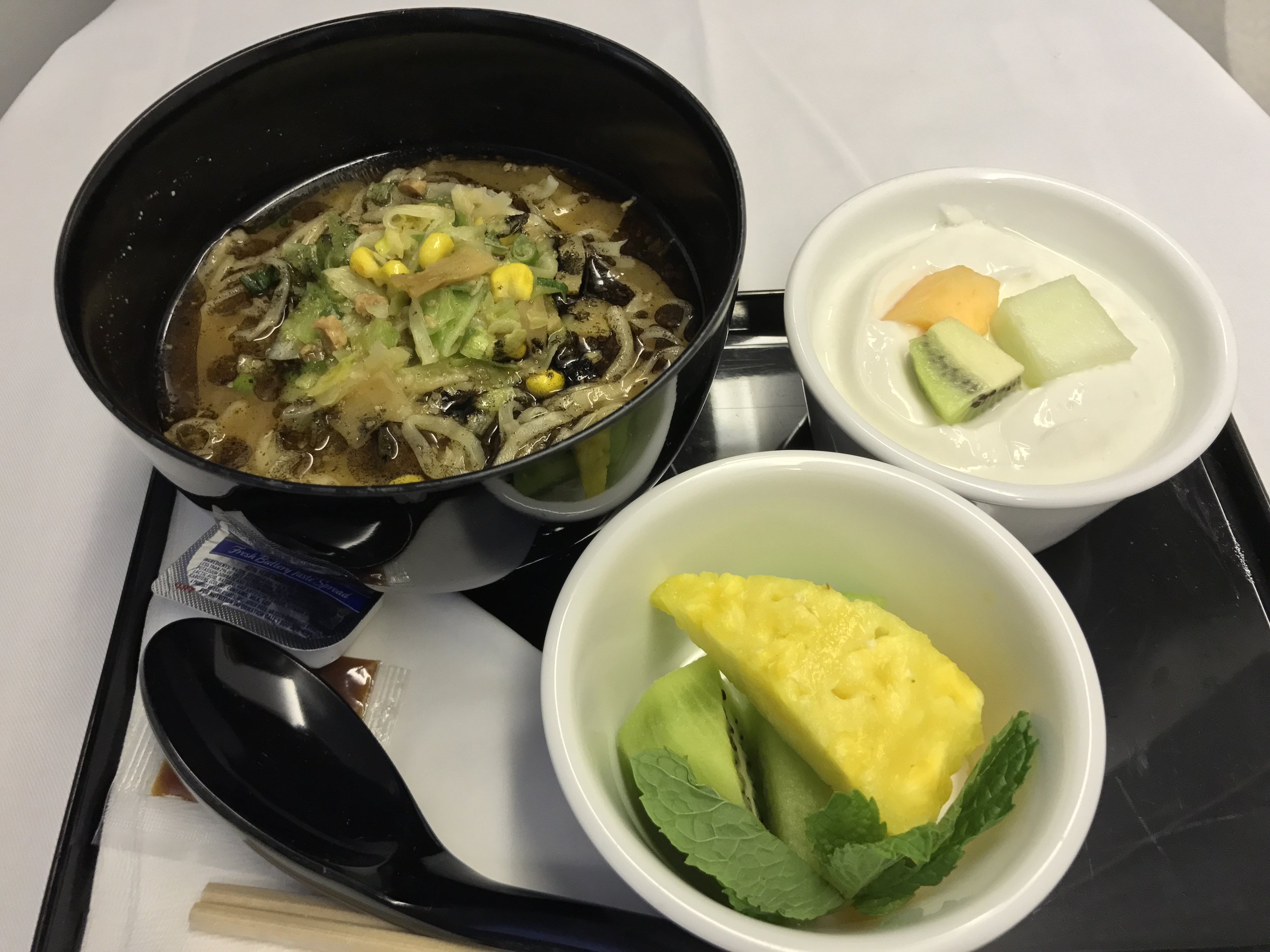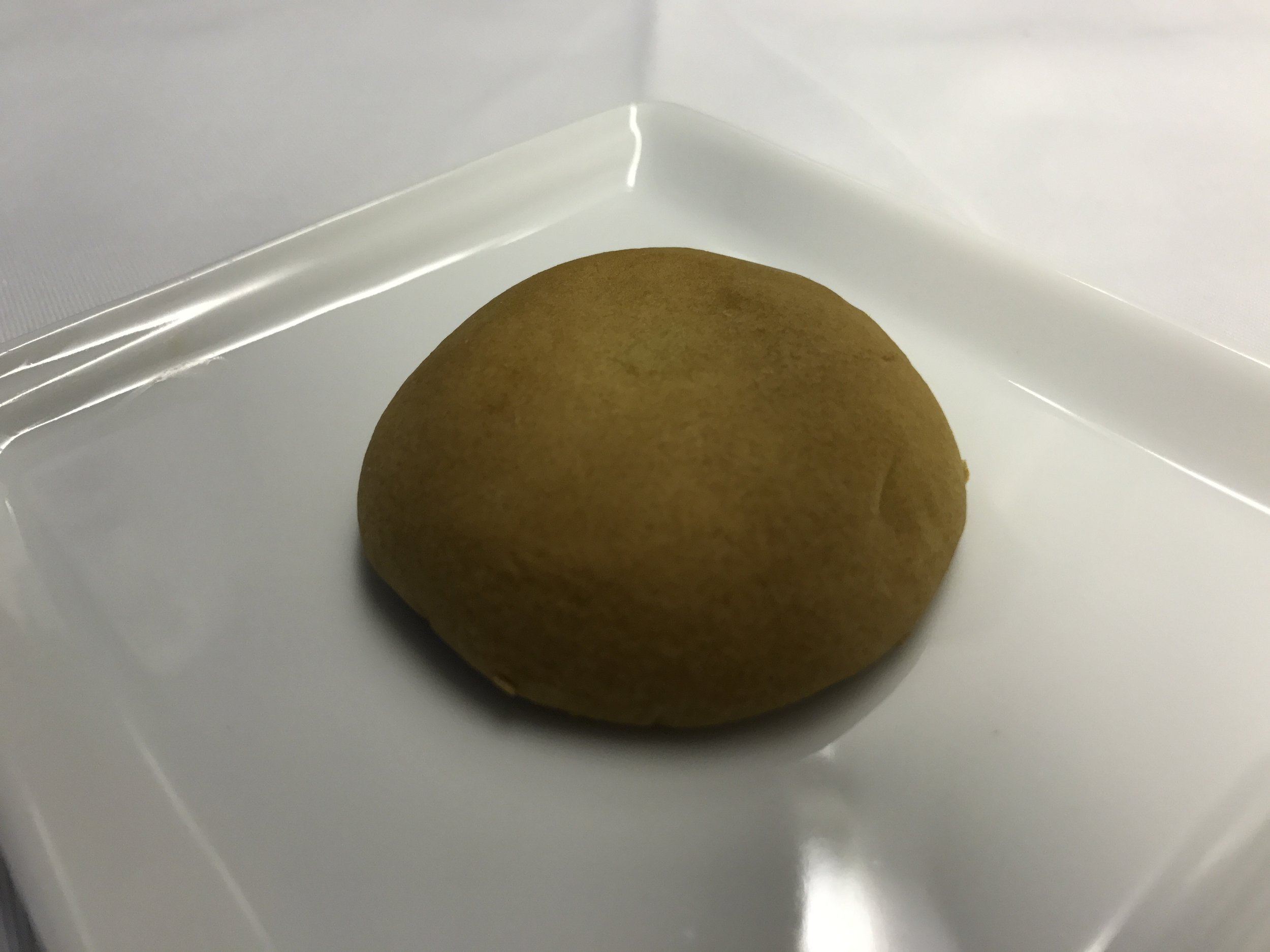 The second course, included: Stir-fried whelk with garlic and butter; grilled chicken with yuzu citron pepper paste; soy sauce-cured firefly squid; and California roll.
The Saikyo miso-grilled pompano and seared tuna and salmon was served with simmered vegetables in soy-based sauce; steamed rice, miso soup and Japanese pickles. For desert, I opted for the milky bean paste encased in dewy soft dough.
Later in the flight – for a snack – I ordered two of the light anytime dishes: assorted cheeses, breads and veggies and sushi.
And for lunch before we landed, Daichi Ramen (perfect) and fruit (beautifully sliced). (and another milky bean paste encased in dew soft dough (but don't tell my wife) whom could not join me on this business trip to the by-invitation-only Google Street View Summit in 10-11 May 2017 in Tokyo (and some extra days for Argentine tango dancing and sightseeing).
The photos (above) will give you a visual "taste" of the ANA foodie experience. I wish the flight was longer to experience more of the cuisine options.
Pampered Service
Shortly after I boarded, Flight Attended Ms. Sugita introduced herself.
"I will be taking care of you on your flight today."
Her service experience was like an oasis in the sky.
Her colleagues were equality adept for onboard hospitality.
I wish the flight was longer to continue the "pamper me" experience.
Movies
On the big screen TV, I had a choice of 50+ first-run movies, including XXX: Return of Xander Cage, which I knew my wife would never want to see. I watched three movies. I wish I had time for a forth.
The noise canceling head-set (almost) made it "sound" like I could not hear the engines.
And, unusual for me, I stayed off the internet, though it was available on this international flight. I discovered that the world was still there when I landed.
Flat Bed
For 14-hour flights each way, I could not imagine flying without a flat bed for sleeping. There was room-to-spare for my 5' 10" / under 200 pound body and for the two extra pillows (and the full-size pillow I brought. (Yo do travel with your own pillow, don't you?) While I slept some; mostly deep rest in a very comfortable position.
When we landed, I did manage to end-up on Tokyo time, despite the 13-hour time difference of my home-town of Atlanta.
I imagine that I would have easily slept had it been a red-eye flight. (The flight departed Houston at 11:30 am.).
In a previous life I traveled internationally in coach. After you experience business and first class, it's hard to go back.
Parting Gift
The parting gift – really – was a box of artisanal Belgian chocolates, beautifully presented by ANA Flight Attendant Ms. Ogasa.
Given that I would rate the 5-star business class flying experience was 6-stars, I can't imagine what it would be like to fly ANA first class from Tokyo to Houston.
I will not have to imagine.
I will get to find out when I fly 14-hours from Tokyo to Houston in ANA first class on Friday (12 May 2017) in 1 of 4 seats. In a follow-up article, I will compare the ANA First and Business Class experience (including a 360º photo sphere of my "cabin-in-the sky."
---
*5-day CIA Culinary Basics Boot Camp for adults